Beano Brains, described as a specialist kids and family agency (yes, the comic is related) has produced its latest 60,000-strong survey of 7-14 year old's coolest brands.
And it shows:
Netflix is UK's coolest such brand overtaking YouTube in second, followed by McDonald's, Nike and Oreo. Amazon, Minecraft, Apple drop out of the Top 10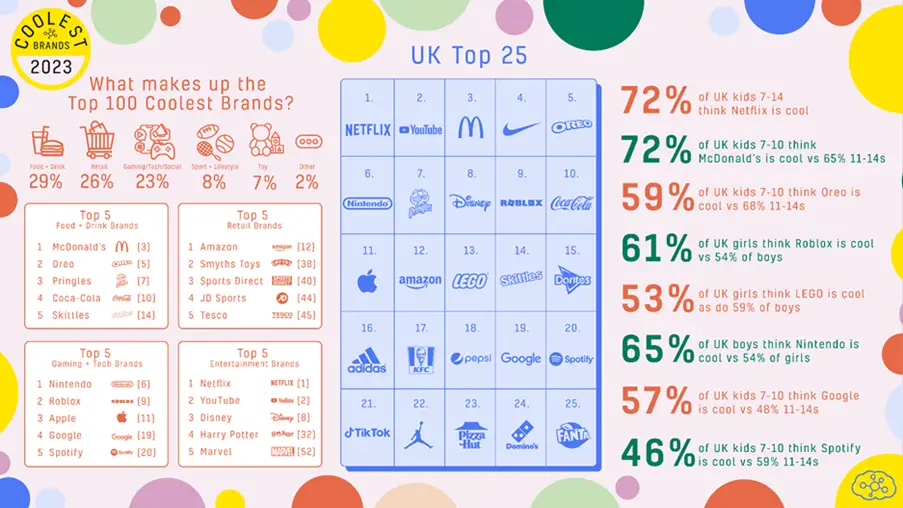 There are no UK brands in the Top 10. The highest rating UK brands are: Harry Potter (32 down from 11), Greggs (new entry at 34), Sports Direct (40 up from 45) and JD Sports (47 down from 46.)
The BBC is the biggest faller dropping 28 places from 43 to 71 while Minecraft dropped 22 to 28 (11 for boys.) Good to see that all those increasingly desperate attempts by the Beeb to attract youngsters is bombing, it's currently in the process of vandalising BBC 6 Music in this lost cause.
Beano Brains' Helenor Gilmour says: "Netflix reigns supreme as the king of the streaming services. Its ever-changing catalogue means kids feel it's impossible to tire of the streaming platform.
"There is something for everyone and every mood and it opens a door for kids to explore the world beyond their doorstep. They can discover captivating content from across the globe and feed their desire for darker themes with shows like the hugely popular Wednesday (below) and Stranger Things series, which provided universal thrills for kids and adults alike, with a feel-good side of nostalgia.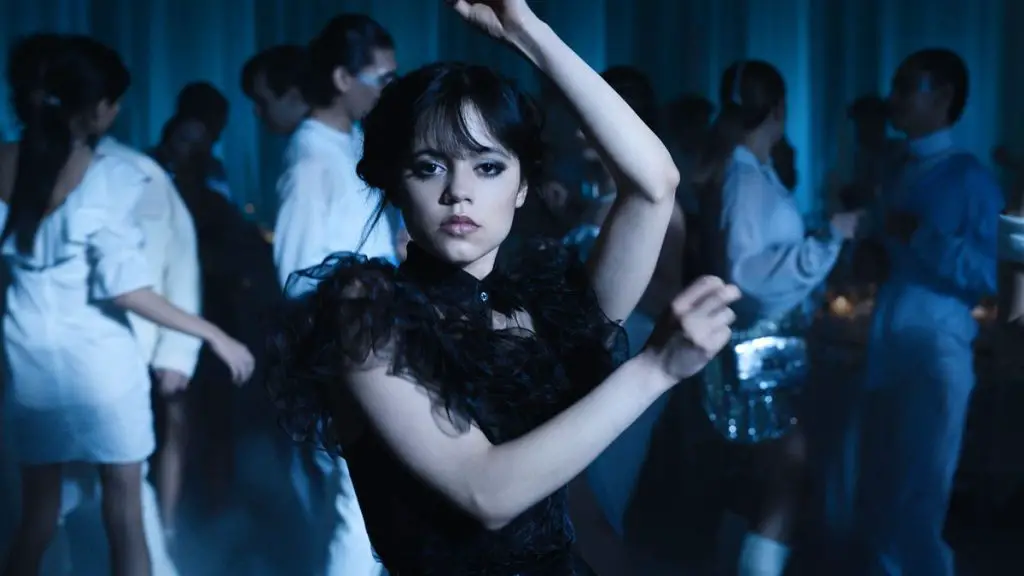 "Netflix is number one at meeting Gen Alpha's needs from a brand when it comes to having a clear and salient proposition, the ability to create a sense of occasion to share with family and friends and exposure to interesting collaborations and edgy, sometimes dark, content that helps them explore the socio-economic landscapes and shape their opinions within a safe space.
"Kids love brands with salience and a clear proposition. It's why Nike (Just Do It) is cooler than Adidas and why Pringles, with their mouth-pleasing texture and shape are cooler than Walkers."
About The Author